Portfolio Companies
In addition to direct investments in property assets, Prescott also invests in operating entities active in real estate and related sectors. Prescott's portfolio companies include Prescott Corporate Properties, LLC, an investment and asset management entity focused on the acquisition of single tenant industrial and office properties.
Prescott Corporate Properties
Prescott Corporate Properties manages investment entities created to make equity investments in single tenant industrial and office properties leased to corporate tenants, typically on a net basis. It acquires both properties and portfolios located in primary and secondary markets throughout North America with intermediate and longer term leases to creditworthy tenants, creating portfolios of net leased assets diversified by geography, tenancy, industry sector and lease term. This strategy allows for the appropriate management of risk and facilitates growth of the overall investment program.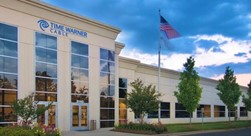 Investment criteria for the program include a total cost for individual assets typically ranging between $10 and $75 million, leverage of between 50% and 65% of total asset value and remaining lease terms ranging between 3 and 12 years. Tenancy is primarily targeted to corporate tenants that have a credit rating of BBB or higher (or the equivalent). However, lesser credits are also considered if the business fundamentals of the company are strong and its financial position is strengthening. Prescott Corporate Properties is focused on acquiring assets in established corporate locations with properties that are well positioned to generate a consistent, predictable current return and to capture anticipated appreciation in property values over time. This insulates the investment program from the effects of rising interest rates and a flat yield curve and provides an attractive yield-enhanced vehicle to augment an investor's fixed income portfolio. At the same time, the strategy benefits from investment in assets that provide the security of credit tenancy while capitalizing on improving real estate market fundamentals.