Industrial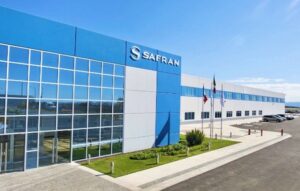 Over the past decade, the industrial property markets have become increasingly sophisticated as manufacturing and distribution patterns have continued to evolve. Just-in-time inventory management practices, the growth of express shipping and the continuing transfer of manufacturing activity to areas with lower production costs have all changed industrial development. The breathtaking expansion of e-commerce, and its attendant requirement for logistics and distribution facilities, have further enhanced the desirability of the industrial sector. Technical advances in logistics initiated in one market now spread rapidly throughout the developed and developing world. Today, distribution facilities in Los Angeles, California; Monterrey, Mexico; and Manchester, England all exhibit more similarities than differences. Climate controlled facilities designed to maximize the timely and efficient assembly and transfer of goods through the use of sophisticated racking and transport systems as well as computerized inventory management procedures have become increasingly commonplace in the U.S. and internationally. In the U.S., a growing proportion of the country's first class industrial property inventory is developed and owned by large, publicly held companies with extensive relationships with major multi-national tenants. In recent years, industrial real estate has outperformed, on both a relative and absolute basis, multiple other property sectors. Catalysts for this strength include numerous structural factors including the robust growth of e-commerce; the continuing evolution of speed-to-consumer supply chain strategies; and the increasing adoption of high-throughput modern logistics facilities. The pandemic not only validated these strategies but also accelerated their growth.
The enormous additional requirements for all types of industrial, distribution and logistics space generated by e-commerce during the pandemic, including food and beverage distribution and the need for shorter term space from third-party logistics providers, significantly increased leasing demand in the sector, driving up both rent levels and additional investment. Online spending has grown exponentially over the past two years, above already-increasing levels, and the trend shows no sign of abating as public health concerns subside. Additionally, both e-commerce and multi-channel retailers have accelerated their business plans to gain a competitive edge for post-pandemic sales growth. Logistics users are also reexamining the normalized levels of inventory maintained within their supply chains, a reconsideration that will undoubtedly generate further demand for space going forward. While lean manufacturing theory has generally viewed inventory as waste, incenting reliance on data and technology to move goods and maximizing just-in-time delivery models for optimized efficiency, current production and operations management practices increasingly recognize the importance of maintaining adequate supplies at multiple levels of the supply chain. Recent shorter term interruptions, such as the March 2021 blockage of the Suez Canal, as well as longer term disruptions, such as the chronic supply chain problems and shipping delays at major North American ports, have demonstrated the fragility of the global distribution system and the importance of having adequate inventory available. As logistics customers increasingly focus on the link between their supply chains to their revenue streams, distribution strategies that include higher levels of inventory will become increasingly prevalent. The combination of stronger e-commerce demand and higher inventory carry requirements from the pandemic is expected to increase logistics space demand in North America by over 500 million square feet over the next several years. Challenges stemming from the pandemic have caused operational cost spikes throughout supply chains and this inflationary pressure on distribution costs is not expected to subside. Other factors impacting the industry's cost structure include initiatives focused on enhancing worker safety which will present further economic and operational challenges. Transportation expenses also reacted quickly to the global pandemic, raising already increasing costs.

In the industrial sector, Prescott carefully differentiates among industrial properties for investment as the market is widely segmented by property type, target tenancy and function. Prescott typically focuses on properties and portfolios located in major national or regional distribution hubs or in smaller markets located at key points in the transportation grid. Prescott sees multiple opportunities to advantageously invest in the current market despite the dramatic increases in pricing seen over the past several years due to growing demand for industrial space and the increasing level of investment in the sector by institutional and private investors. In assessing industrial properties, Prescott takes into account each asset's market niche, its leasing and releasing prospects, its geographic location, its suitability for alternate tenants and the quality and flexibility of its construction. Industrial assets that are "mission critical" to their corporate tenants' business strategy are especially targeted. Given the continuing popularity of industrial assets among investors, approaching this sector via a net lease strategy is an especially advantageous way to unlock assets without competing as a buyer with the full landscape of commercial real estate investors.