Corporate Real Estate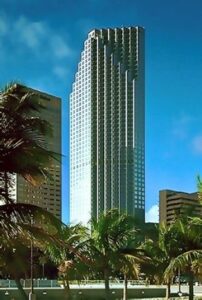 Prescott advises corporations and financial institutions with respect to the ownership, operation and capitalization of corporate real estate assets. Prescott's work on behalf of major corporate clients includes property specific advisory and capital raising activities as well as work involving broader operational, corporate finance and merger and acquisition related issues.
Specifically, Prescott's corporate real estate advisory activities include advising on management, financing and disposition strategies for both operating and investment real estate; providing development counseling services to corporations considering or planning to occupy new office, manufacturing, or distribution facilities; developing capitalization strategies for corporate property assets and for real estate companies; conducting valuation analyses of properties, ownership interests and owning entities; and evaluating the corporate financial and real estate impact of alternative occupancy and ownership strategies on corporate operations and earnings. As a successful investor in the corporate real estate sector, Prescott offers unique insights and capability in assisting its corporate clients in an advisory capacity.