Retail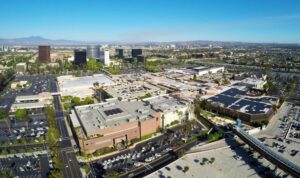 Changing demographic patterns and the rapid growth of e-commerce have dramatically reshaped the retail industry. Over the past decade, multiple new product types have emerged or evolved, including entertainment and leisure oriented retail properties; value retail properties; hypercenters; themed retail properties; upper-tier specialty centers; and volume discounters. At the same time, large department store chains, mall store operators, and "high street" retailers have all been forced to revamp the way they approach their businesses, responding to increasing harsh competitive pressures. Owners and operators of more traditional property types, such as regional malls and neighborhood, community and specialty centers, have had to adapt to an increasingly challenging environment and the exponential growth of internet retailing by expanding, upgrading, and redeveloping existing facilities. The global pandemic further disrupted the industry, reinforcing already accelerating change. Prior to the pandemic, many owners strove to reposition their properties as places where customers could engage in social, entertainment and recreational activities in addition to shopping. This concept was embraced by mall developers, managers and owners throughout the world. Significant capital was invested in repositioning assets to provide consumers more comprehensive offerings, including more leisure, lifestyle, and food and beverage concepts. However, continuing public health concerns and ongoing governmental mandates have dampened that strategy, at least in the near term.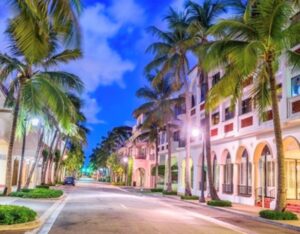 Globalization and the impact of e-commerce are macro trends that continue to have an accelerating impact on the retail landscape. While well located, higher quality retail concentrations were under significant pressure prior to the pandemic, headwinds for lower quality venues have been even more acute. Anchor stores are becoming obsolete, or at least far less important generators of traffic, as shifting consumer preferences have left traditional mall anchors with unproductive space and waning demand. The fact that many markets in North America and Europe are significantly overstored has only exacerbated these problems. Rapidly changing technology and wider structural economic and societal trends have facilitated and accelerated changes to consumer buying behavior. While e-commerce was increasing its share of retail sales prior to the pandemic, that trend has only accelerated over the past two years. The penetration of e-commerce into the traditional mall mix began in several specific areas but has now broadened to include almost every major retail category and its reach is expected to continue to increase in coming years.
Property owners in the retail sector have found that new concepts are critical to keeping shopping destinations viable. This trend will continue even as retail markets normalize. Significant retail demand is generated from new or expanding retailers, brand extensions from existing entities and luxury and international retailers. Food and beverage brands will again play an important role in reinforcing shopping destinations as the impact of the public health crisis subsides as consumers look for a more comprehensive experience. Retailer footprint retrenchment is occurring as surging e-commerce sales have caused certain traditional retailers to pare or repurpose their excess square footage. Retail's future will undoubtedly include fewer large stores and a focus on smaller formats. Both traditional and electronic retailers are using their physical store locations as distribution channels to more efficiently and quickly deliver their products to the consumer. Major department store chains have been shrinking their footprints (as well as consolidating) for a number of years and their industry is oversaturated. Owners are redeveloping vacant department stores and selectively investing in both accretive expansions and new assets. They are also marketing and managing their assets to increase consumer appeal and market share; offering enhanced products and services; supporting retailer initiatives; and enhancing consumer communication and navigation.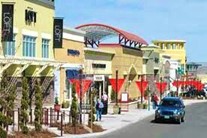 In this rapidly changing environment, Prescott targets retail assets which have unique attributes relative to location, target market, and merchandising strategy; are well positioned to benefit from growing or changing demographics; have well balanced tenancy for the marketplace; and can benefit from experienced management with proven retail capability. In the retail sector, Prescott is particularly focused on the acquisition of unique, upper tier retail properties in prime locations in major markets with significant barriers to entry that are expected to experience substantial appreciation; well-located community and specialty centers that can capitalize on strong local and regional economic and demographic expansion; and other properties in various retail sectors that are well positioned to benefit from robust continuing growth in income due to location, market, or other specific attributes. Additionally, the ongoing challenges faced by the retail industry in the current economic climate create further attractive acquisition opportunities, often at a discount to cost and inherent longer term value.