Susan L. Stupin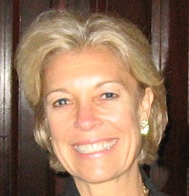 Susan Stupin is Co-Founder and a senior principal of the firm. She serves as a Managing Director of Prescott Holdings, LLC and of its two principal operating subsidiaries, Prescott Investment Management, LLC and Prescott Capital, LLC, and serves on Prescott's Management, Operating and Investment Committees. She is also a Managing Director of Prescott Corporate Properties, Prescott's investment vehicle in the net lease sector. She is responsible for Prescott's activities in the capital markets, overseeing Prescott's relationships with institutional capital sources and wealth managers and oversees capital structuring and financing in the debt and equity markets for Prescott's investments as well as for its investment banking activities. She has been involved in all phases of the firm's development since the establishment of its initial predecessor entities and approves all capital commitments by the firm and its subsidiaries. She has extensive experience in multiple product sectors, including specialized expertise in the hospitality industry and in the capitalization of corporate real estate. She has also structured and raised capital for real estate entities, arranged equity and debt financing for property assets and advised institutional and private investors on real estate investment and management on a global basis.

Prior to co-founding Prescott, she was a Vice President of Goldman, Sachs & Co., where she performed transaction execution, investment, business development, and management functions as a senior member of the Real Estate Department of the firm's Investment Banking Division. Her activities included arranging the sale and financing of significant real estate assets and entities; leading major portfolio assignments including initial public offerings and corporate recapitalizations; providing real estate and financial advice to corporate and institutional clients; advising corporations on the capitalization of corporate owned and occupied real estate assets; and leading the real estate portion of merger and acquisition, corporate restructuring, and other corporate finance assignments. Before joining Goldman, Sachs, she was a member of the Institutional Finance Group of Eastdil Realty, Inc., where she was responsible for a broad range of commercial property sales and financings. She was also a member of Paine Webber's Corporate Bond Department prior to attending business school.

Susan Stupin was born in Los Angeles, California and received an A.B. degree, cum laude, from Princeton University and an M.B.A. degree from Harvard University's Graduate School of Business Administration. She has been an active member of numerous financial and real estate industry organizations and has served in a leadership capacity with a range of charitable and civic groups. She has been a longstanding member of the Urban Land Institute, a global multi-disciplinary real estate industry organization, where she has served Chair of the organization's Urban Development and Mixed Use Council, Silver Flight. She has been active in WX, a real estate industry organization based in New York; the Women's Forum of New York; the International Women's Forum; and the Economic Club of New York. She has served as a member of the Board of Directors of International House, an international residential community located in New York City, and as Chair of its Investment Committee. She has also served as a member of the Board of Trustees of the Museum of American Finance and a member of the Board of Trustees of the American Farm School in Thessaloniki, Greece, an educational institution that serves Greece and the surrounding Balkan areas with programs in sustainable agriculture, ecology, life sciences and the environment.